Rebecca Gorgitza, RMT
---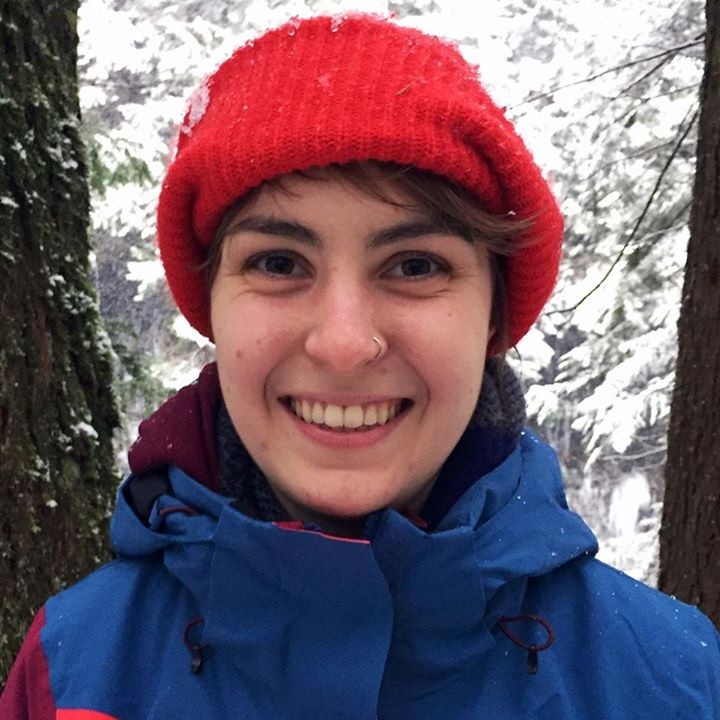 Why did you originally go to school for RMT? Is that still a career goal or something you've actualized?
I originally chose to do the massage diploma program because I had done some weekend courses in swedish massage, and I loved the hands-on component of learning. I also had acquaintances who were RMTs and seemed to have a very free lifestyle- able to move around and travel, and pursue other interests while still working
While I was in school, I envisioned myself as an RMT continuing the hands-on education through continuing ed courses. I also thought I would take time to do some locuming, and perhaps travel out of country and work.
As for the meshing of lifestyles and career: I have plenty of time to pursue other interests and activities. I'm in control of my own schedule, and can take time off to travel. Finding work in BC seems to be easy- nearly anywhere I go seems to have need for new RMTs to join the community
What is the most memorable thing that stays with you from your school experience?
The personal friendships I made during those 2 years and professional network created by such a tight school community. When I think back on my schooling experience, I don't think so much about what I learned but how I learned it. I came away from the experience with some very close friends who I keep in touch with, and also a network of colleagues who I know I can rely on to provide me with professional support.
How soon after boards did you find work?
I had set up interviews with clinics and spas in the area I wanted to move to before I had completed my written board exams. Within 1 month of completing exams, I had moved and I had a job in a spa as a spa practitioner. I continued working at that establishment for my first year as an RMT..... so I found work immediately after boards, really.
What work environment have you loved most?
I most love environments where I am working with other people. Both working in a spa where I was surrounded by registered and unregistered massage providers, and in a multidisciplinary clinic surrounded by all sorts of health professionals have been amazing experiences.
What things have you done to develop your career/give back to the profession?
I have completed some continuing education courses and I have built up a network and reputation with professionals surrounding me...these things seemed to happen naturally!
I educate my clients as much as possible on the profession, and provide them with information about the CMTBC when appropriate. I uphold my boundaries. I strive to create a professional and strong reputation both for myself and for my profession. I also love to help new RMTs by sharing my knowledge and providing resources where possible, and to provide information for those who are considering following this career path!!
What advice would you give someone looking at joining the profession?
The training was some of the best and some of the hardest times of my life so far. I tell them to do their research before committing, but if they do follow through with the training: have fun! It's fun and exciting to learn all the things you learn, and it's rewarding to use that knowledge in practice.
To end it off... I am so happy that I chose this career path.